Slide
Jada Hunter "Infectious Persistent Love"
Jada Hunter joined Children of Inmates in October 2010. She obtained her Masters in Social Work Administration from the University of Chicago and has worked with the social service community for over twenty years. Ms. Hunter has directed a federal teen pregnancy prevention program and Healthy Marriage demonstration grant; served as Executive Director of a residential program for pregnant teens, managed a 2-1-1 Crisis/Suicide Hotline, served as a mental health therapist to children and families impacted by trauma while serving fifteen years as a Field Advisor and Educator for social work student interns. Ms. Hunter has specifically dedicated ten years of working with hidden and marginalized population of children of inmates, specializing in early child development and the impact of parental incarceration. She is currently the Deputy Director of Program Development at Children of Inmates, where she lobbies at the state legislative level, while managing state-wide and local contracts, such as Department of Children & Families and Palm Beach Youth Services. Her passion is working with youth populations as she wants to see all children thrive.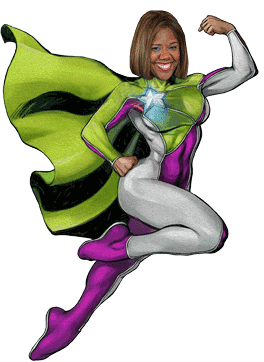 Slide
Lela Lombardo "Mystical Muse"
Lela Lombardo joined Children of Inmates in August 2012. Lela Lombardo grew up in an artistic family, immersed in diverse creative practices from an early age. Her childhood arts education merged fluidly from music, liberal arts- and ballet-school to conservatory for arts in dance, music and theater performance at the Theater School Am Einlass, Just School of Dance and Tanzproject, Munich. She studied with master artists from the Bavarian State Opera, -Kirov Ballet, -École International de Théâtre Jaques Lecoq to the Harlem Dance Theater, -Alvin Ailey American Dance Theater, -Theatre Within NYC, -L'École Internationale de Mimodrame de Paris Marcel Marceau. Lombardo's Panamanian & German heritage brought diverse cultural influences and piqued her interests in languages and world traditional arts, which she explored through travel and melded into her practice. Today Lombardo has over 25 years of experience working with arts-based programming in an array of alternative settings, from homeless shelters to hospitals, gang-violence prevention to geriatric facilities, libraries to community parks. She is a recipient of the Sun Award for Outstanding Teaching Artist. Lombardo's favorite moment at COI is to see children and parents connect in the creative pursuit and through shared playful exploration, build a visceral bond that helps develop a child's brain for a lifetime.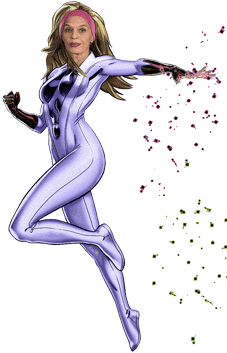 Slide
Robert Feiler "Intergenerational Vision"
Robert Feiler joined Children of Inmates in September 2018. Robert possesses a MSW from Fordham University and Dispute Resolution from Nova Southeastern University. He has over 40 years of social service experience in clinical, program management, and administrative functions.
He spent 10 years as a Probation Officer in both Criminal and Family Court, followed by 10 years working with youth under the supervision of The Florida Department of Juvenile Justice in both residential and community settings. One of my strongest memories is watching a young child run full speed screaming "Daddy, Daddy" into her awaiting father's arms during one of our bonding visits. Both were crying in joy which brought a tear to my eye.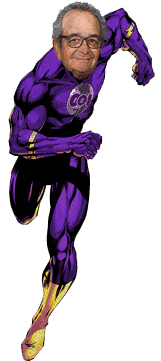 Slide
Velma Musin "Persistent Patience"
Velma Musin joined Children of Inmates in January 2016. Velma earned a MPA from Florida International University and a BBA from Eastern New Mexico University and FEMA Certification. She serves as a Change Agent. Prior to joining COI, Velma worked as an Executive Personal Assistant. Years of working in the public and private sector, Velma has experience in strategic planning and implementation, contract negotiation, conflict resolution, professional development, innovative problem solving, team building, fiscal management, fraud investigation and project management. A Decorated War Veteran in the Armed Forces, Velma has experience in forging Foreign relations, tactical operations, logistic management and evacuation and deployment operations, disaster preparation. Velma's most enjoyable moments at COI are the Activity Trainings for Staff.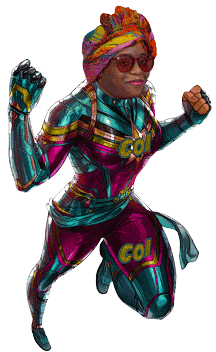 Slide
Garman Ranck "Stubborn Niceness"
Garman Ranck joined Children of Inmates in August 2019. He was born and raised in Miami Beach. He attended Miami-Dade College and Florida International University graduating with a Bachelor of Science in Social Work. Garman has had years of experience in the non-profit sector, he was employed as a Community Engagement Coordinator for Big Brothers Big Sisters of Miami and spent summers as a camp counselor at Shake-A-Leg Miami. Garman started at Children of Inmates as an intern during his last two semesters at Florida International University. Weeks before graduation, COI offered him the position of AmeriCorps program Director, leading twelve members. Garman gladly accepted the offer knowing that the families, children and mission of Children of Inmates was worth fighting for. Garman is currently the Program Director overseeing teen boy programming, advocacy and program metrics.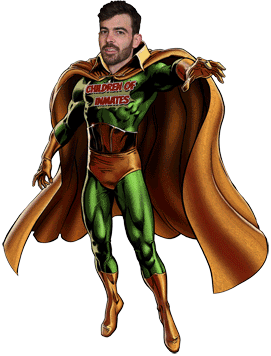 Slide
Bernard Collins "Calming Peace"
Bernard Collins, a native of Jacksonville, Florida, graduated from Technical High School. After graduating he left Jacksonville to attend Livingstone College in Salisbury, North Carolina on an academic and sports scholarship. In 1981, Mr. Collins, achieved a BS degree in Psychology. When he returned to Jacksonville, he began what has been a 35-year span of working with at-risk youth. He began his career at Children's Home Society, then Nassau House Juvenile Residential Facility, and then Florida Department of Juvenile Justice where he served the youth and the community for 27 years as a Juvenile Probation Officer. While working at Juvenile Justice, Bernard Collins worked part time at Hubbard House counseling male and female victims. Since retiring from the State of Florida, Mr. Collins has served as Principal of Heart to Heart Christian Academy, Dean of Student at Joshua Christian Academy, Family Support Specialist for AMIKids Jacksonville. In my current position with Children of Inmates Inc. I chose to be part of this dynamic team based on my overall submission to the call of serving those impacted by incarceration.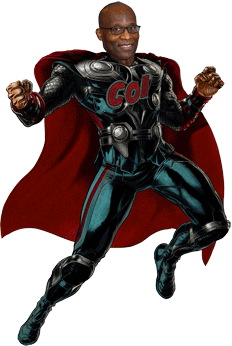 Slide
Betiz Rengel "Kind OrganizIng"
Betiz Rengel is an Industrial Engineer, joining Children of Inmates Inc in 2019. Betiz graduated from the University of Carabobo – Venezuela in 2000, obtaining the Title of Industrial Engineer with specialization in Supervision of Safety, Hygiene, and Environment in the Oil Industry and high-risk job processes. She has 14 years of experience in this area, which allows her to work creating and imparting safe work procedures focused on improving people's aptitude on the job fronts that will enable her to preserve health and the environment. Betiz loves working at COI because, through this program, she feels that she can contribute to healing families despite the difficulties they face. She loves making the children happier and therefore, in the future, people are more confident and have a good attitude before the world.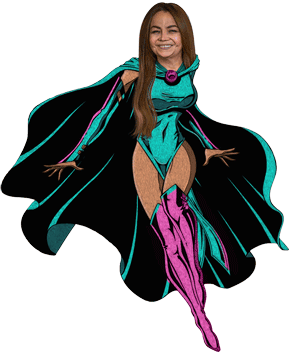 Slide
Luis Pedroza "Organized Expression"
Luis Pedroza joined Children of Inmates in August 2020. He has a Bachelor Degree in Fine Arts from Universidad Javeriana Cali, Colombia. With six years of experience teaching art at all levels, ranging from kindergarten to college, he has developed the ability of encouraging creativity by identifying the appropriate medium or art technique suited for each individual need. One of his greatest strengths is his communication skills, where he can relate easily with his audience. "I believe passion in arts is only fostered when the craft is backed up by a conceptual base. Problem Solving and Human Values can be introduced through art to young minds" As an art educator he has worked in various settings: Schools, Colleges, Art Galleries, Cultural Centers and Museums. In all of these jobs he had the chance of working with kids, and this is where he found his true calling. He is knowledgeable in many areas of visual expression. I was awarded the academic excellence scholarship in 2014 for my outstanding GPA. I also completed a workshop on Artwork Conservation and Art Exhibition Set Up. As an artist he has exhibited his work both nationally and internationally and his art has been published in both magazines and newspapers. COI guidelines of commitment to the youth align with my principles of achieving a better tomorrow by encouraging and inspiring the kids of today. Watching Kids and Staff enjoy the activities we design for them.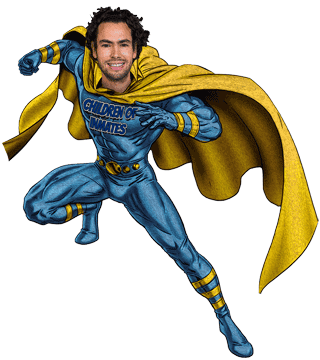 Slide
Travis B. Gibson "Humble Hugs"
Travis B. Gibson a native of Miami, Florida is determined to rise above and achieve success in everything he set his mind to. He is a 2006 graduate
of Miami Dade College, W.L. Philbrick School of Funeral Science.
Travis holds several degrees; a Bachelors in Organizational Leadership,
a Masters in Executive Management, a 2nd Masters in Educational Leadership, and an Honorary Doctorate of Science Degree. Travis also hold
certifications as a Florida Supreme Court Certified County Mediator
with concentration in Elder Care Mediation and as a Florida Supreme
Court Qualified Arbitrator. Travis has dedicated over 15 years to the Miami
Dade County Public School System, 11 years as a Care Coordinator for the
Children of Inmates program, a program that serves children who have
parents in prison, and just recently was appointed as a case manager
to the Gang Violence Initiative, a program that's geared toward helping
gang members become better citizens.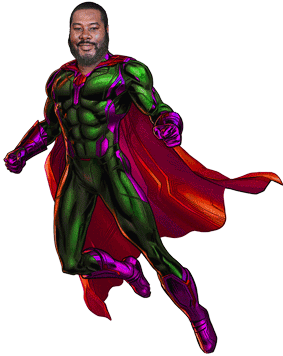 Slide
Valerie Higgins "Baby/ Momma Whisperer"
Valerie Higgins joined Children of Inmates in February 2016. Miss Higgins went to All Professional Nursing agency where she received a certificate in Home Health Aide. In lust for aiming higher she went back to Nursing School where she received her State Board license. Valerie works in several capacity as a Nursing Assistant before joining Children of Inmates. Valerie migrated to the United States in 1999 to seek a better way of life to provide for my family and to help my brother here in the United States. Valerie is a Care Coordinator with Children of Inmates, very passionate about the children and compassionate about the caregivers. Valerie has spent the majority of her career in nursing gaining experience in gerontology (geriatrics).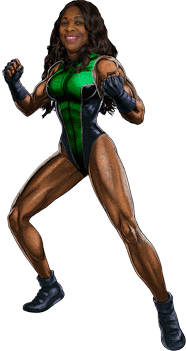 Slide
Shellie Solomon "Crazy Vision"
Solomon Shellie is the brain behind the mission of Children of Inmates. Dr. Solomon is the President of Children of Inmates, Inc. a non-profit firm focused on providing services for children and families with incarcerated parents. She is also C.E.O. of Justice & Security Strategies, Inc. (JSS), a research firm that specializes in criminal justice and public policy. Her work for both organizations focuses on improving systems by using data, research and geographic information effectively. Her research interest include reducing gun and gang violence, increasing collective efficacy in communities and implementing organizational change. In her previous career, Dr. Solomon was a budget and sr policy analyst at the National Institute of Justice, the COPS Office and the U.S. Department of Census. Dr. Solomon received her Ph.D. in Governance at University of Maastricht, Netherlands. She has a M.S. from the University of Rochester in Public Policy Analysis and a B.A. in Economics from the University of Oklahoma.Of her many joyful and impactful moments with COI, a key favorite moment is an 8 year old boy hugging her and telling her that she was his superhero for getting him into a facility to see his father for a "man to man talk